6 juli, 2017
Coffee (and tea) to die for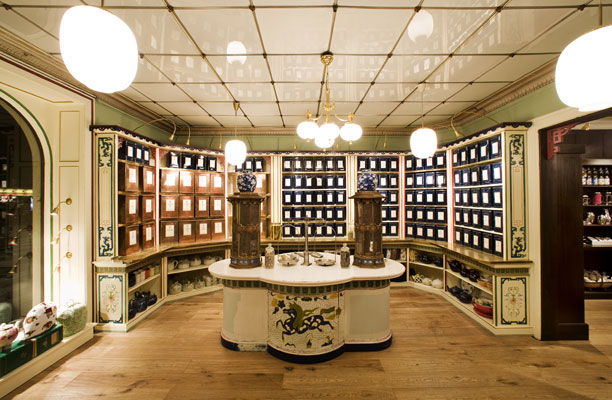 Posted in :
Blog
on
by :
Lotte
Tags:
Coffee
,
Kaffe
,
Østerlandsk Thehus
If you ever find yourself in Copenhagen, Denmark (and you really should at least one time in your life 🙂 do not miss out on the wonderful experience of visiting Østerlandsk Thehus.
The minute you step inside the shop it is like being transported back to a time where quality, knowledge and great service was a given. The fragrance of the tea embraces you and the shop decor is reminiscent of victorian England. In the summertime they sometimes open the doors, and the fragrance travels down the street and lures people in.
Østerlandsk Thehus was established in 1889 by a Danish marine who participated in the 50 year jubilee of Queen Victoria. The tea he was served made an everlasting impression and he brought the recepie to Denmark and opened the store. You can still buy the speciel blend today – just ask for "The Admirals Tea".
Since then a lot has happened and  Østerlandsk Thehus were the first in Denmark to introduce specialty coffee (the San Cristobal Galapagos is one of my favorites). Today they have more than 40 of the worlds best coffees in stock, and they are licensed to sell the original Jamaican Blue Mountain (another favorite :-). And if you need more than "just" the coffee, the store also stocks everything you could ever need to make, and enjoy, the coffee. Whether you are looking for a new state of the art espresso machine, a beautiful coffee mug or just that perfect sweet to supplement your coffee or tea – they have it.
The tea selection spands from black to green, white, yellow, herbal, chai and everything in between. There is also a section with a more Italian twist, so maybe you will end up with a new pasta maker or fresh pasta.
Østerlandsk Thehus is situated at the corner of Nørre Voldgade and Vendersgade – just beside the Nørreport train and metro station.
Read more about Østerlandsk Thehus here (sorry – their page is only in Danish):
https://www.osterlandskthehus.dk/