20 juni, 2017
Everything Everything ***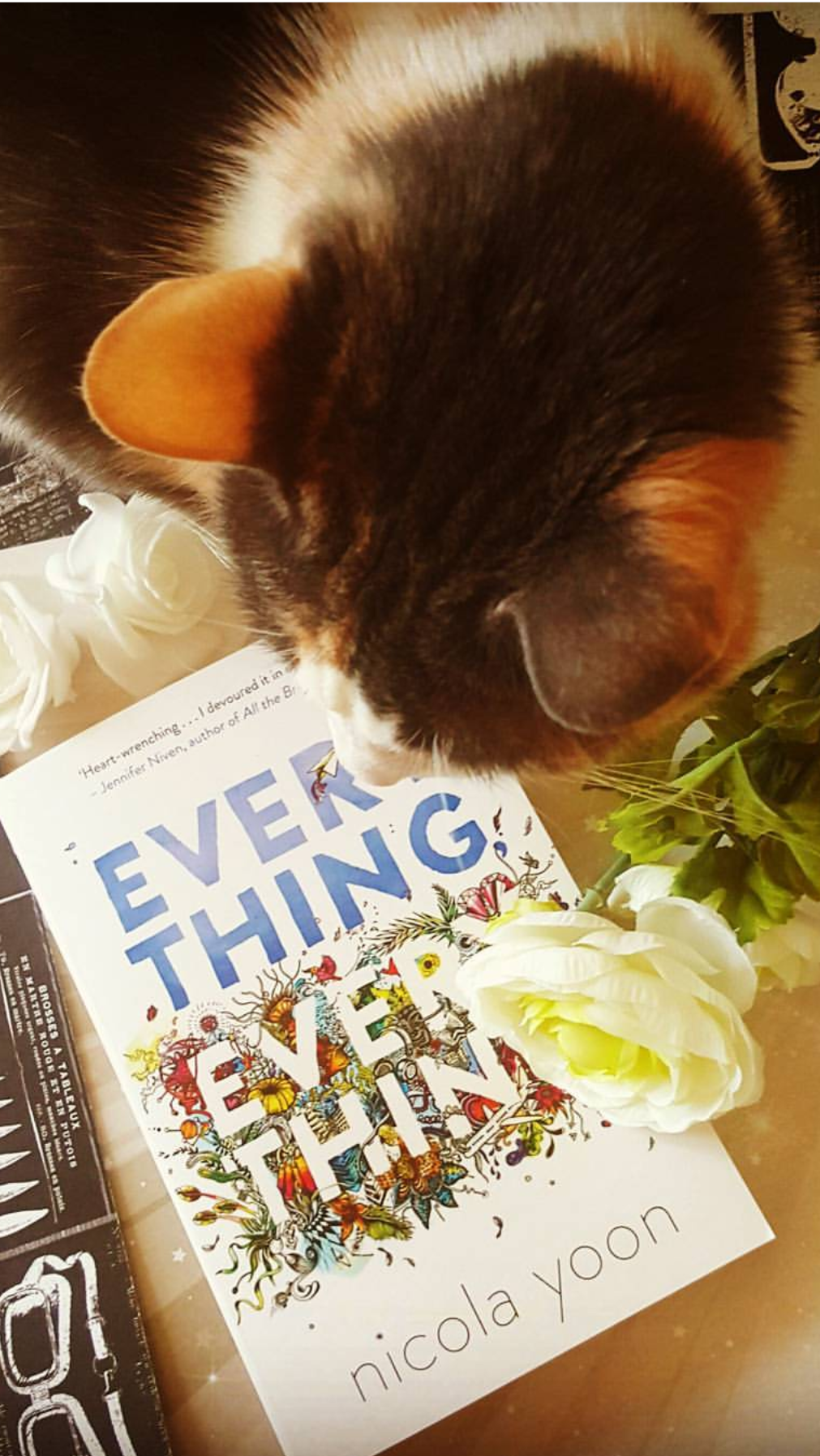 Posted in :
Uncategorized
on
by :
Lotte
Tags:
3 stars
,
everything everything
,
Nicola Yoon
"In the beginning there was nothing. And then there was everything"
As you can see, Freja found the book Everything Everything very interesting, so I thought I should give it a go.
Maddy has not left her house for seventeen years – if she does, she will die. Maddy is allergic to the world and everything in it, so she lives in her own little bubble with her mother and a nurse.
One day a new family moves in next door, and Maddy is instantly fascinated with the boy Olly (you already know where this is going, right?). But can you ever really experience love and life, if life itself is out to kill you?
This is a quick, sweat summer read, but somehow the book does not really deliver what it promises. The main characters are so sweat and instantly lovable that it is just a little over the top. There was so much more potential in the book – but then – we don't always get what we wish for …
If you want to read more about Nicola Yoon, go here:
http://www.nicolayoon.com/