18 juni, 2017
The Reader on the 6.27 ****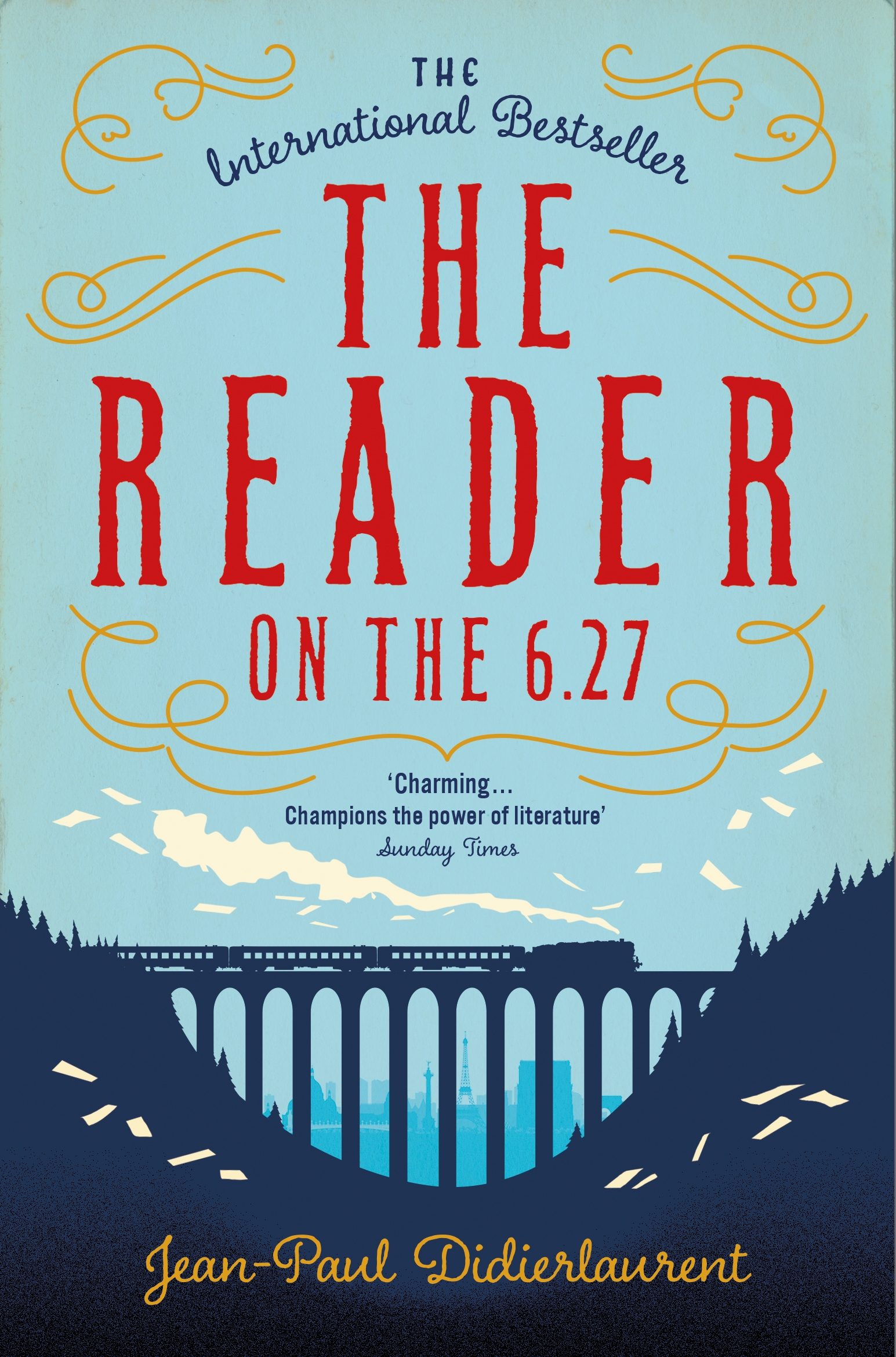 Posted in :
Uncategorized
on
by :
Lotte
Tags:
4 stars
,
france
,
Jean-Paul Didierlaurant
,
The Reader on the 6.27
"For all those fellow commuters, he was the reader, the bizarre character who each weekday would read out, in a loud, clear voice, from the handful of pages he extracted from his briefcase."  
If you are looking for a book that really shows a true passion for literature, then this is it!  A quick and easy read that leaves you with a smile in your heart and a feeling of recognizing just how much effect literature can have in lives.
Guylain destroyes books for a living  (oh, the horror!) but as a quit rebellion against his boss and a horrible co-worker, he each day rescues a few pages from the books. And every day on his way to work, he reads these pages to his fellow commuters on the 6.27. Just random pages, but they capture his audience and gives him a purpose in life.
One day he finds a usb stick on his seat, and soon he and his fellow commuters are involved in finding the mysterious Julie, whose diary is on the stick.
This book is quite the gem, and with a beautifully written language and a quiet sense of humor, you will not be disappointed.